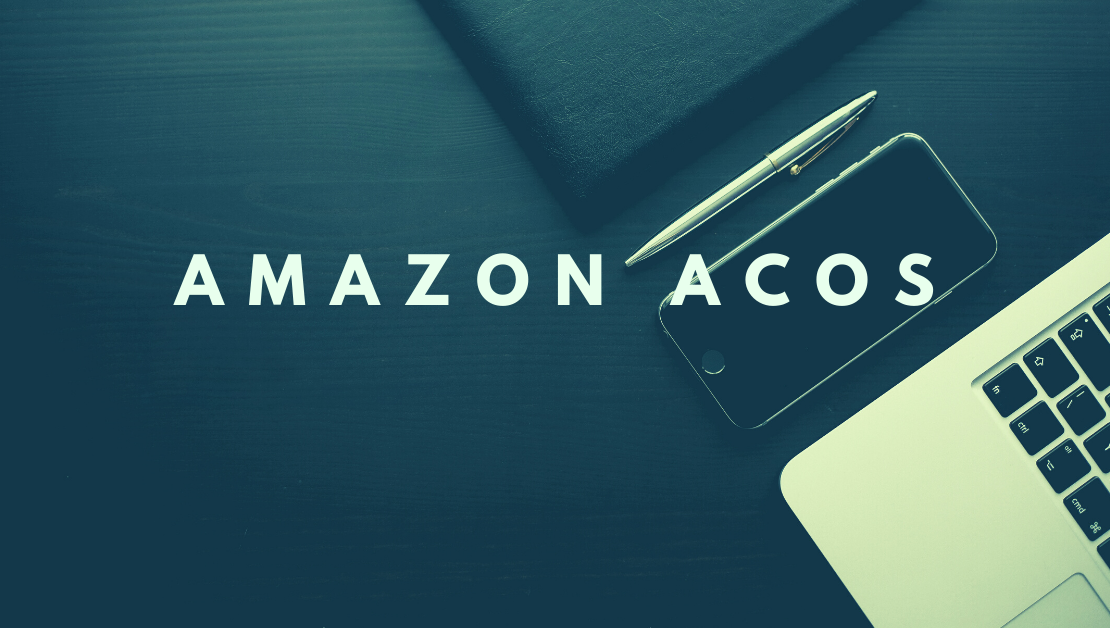 You need Amazon Acos to know your advertising performance. But, to find out whether it would give you an accurate idea of profit, read the below article.
What is Acos and How is it calculated?
Advertising cost of sale measures the performance of the advertising cost. The formula used to calculate it is:
Acos= Ad spend/ Ad revenue *100
Let us understand the formula using the following example:
Product Sold for $20
Spend on Advertising $40
The 5 products have been sold so revenue would be $100.
Acos= 40 /100 x 100 = 40%
You do not need to calculate the Acos yourself. Here we are just giving an idea of how Amazon calculates the advertising on cost sale.
To view Acos go to –> Amazon seller account–> Campaign Manager–> Campaign.
Now you know how Acos is calculated and how you can view Acos on your seller account.
So, what do you think- is it providing you true profits?
Absolutely Not. You are not getting any idea of the profit through Acos.
So, what do you need to do?
Well, you need to calculate the profit margin manually to get accurate profit.
Note: If you want to monitor the performance of ads for your business. Then you need to calculate TACoS or total advertising cost of sale.
TACoS= Ad spend ÷ Ad revenue + Organic Revenue (Total Revenue) *100
Like for example. if you are spending $40 on ads for selling 4 products. And due to advertisement, your products progressed to organic search results and led to the sale of another 4 products. Then you are spending $5 on each product, not $10.
What is the profit margin?
Profit margins determine the profitability of a product. It is calculated by subtracting the costs such as shipping, handling, transportation from the selling price.
Let us again take an example to understand how profit margin is calculated:
Product sold for $20.
Manufacturing spends $5.
Transportation spends $5.
Profit margin: Total cost- Selling Price.
PM= $20-$10 = $10
To calculate the final profit margin (FPM), you need to consider that you have spent all $10 on advertisements and then divide it by the sale which is 20.
Acos/FPM= Add/ sales= 10/20*100= 50%
It is also called Break even Acos, and it is the factor that helps determine the profits. If Acos decrease below the break-even, you are earning profit-as you are spending less amount of sales on advertising. So, Acos metric alone will not help get the profit, but yes, it will help you measure the campaign effectiveness.
But you can ask, is there any way to minimize the Acos value. The answer is yes- there are two ways:
Manual targeting
For low performing campaigns
Consider pausing keywords that have high Acos.
Lower high-value keywords bid.
Consider adding more keywords to see if they are improving Acos value.
High performing campaigns:
Consider increasing the campaign budget.
Identify top-performing keywords, and increase their campaign budget for additional clicks and sales.
Automatic targeting
If you are using sponsored product campaigns, then only you can use automatic targeting.
For low performing campaigns
Consider lowering the default bid.
Try removing the negative keywords from the search terms and check out the results.
For high performing campaigns
Consider increasing the campaign bid.
Consider increasing the default bid to generate additional impressions and sales.
At last, Acos is a helpful metric to help you understand the effectiveness of the campaign. But to find the right profit, you need to calculate the profit margin, break-even Acos, and TAcoS. There are a couple of different factors that can help you set your target Acos which we will discuss in our upcoming blogs.