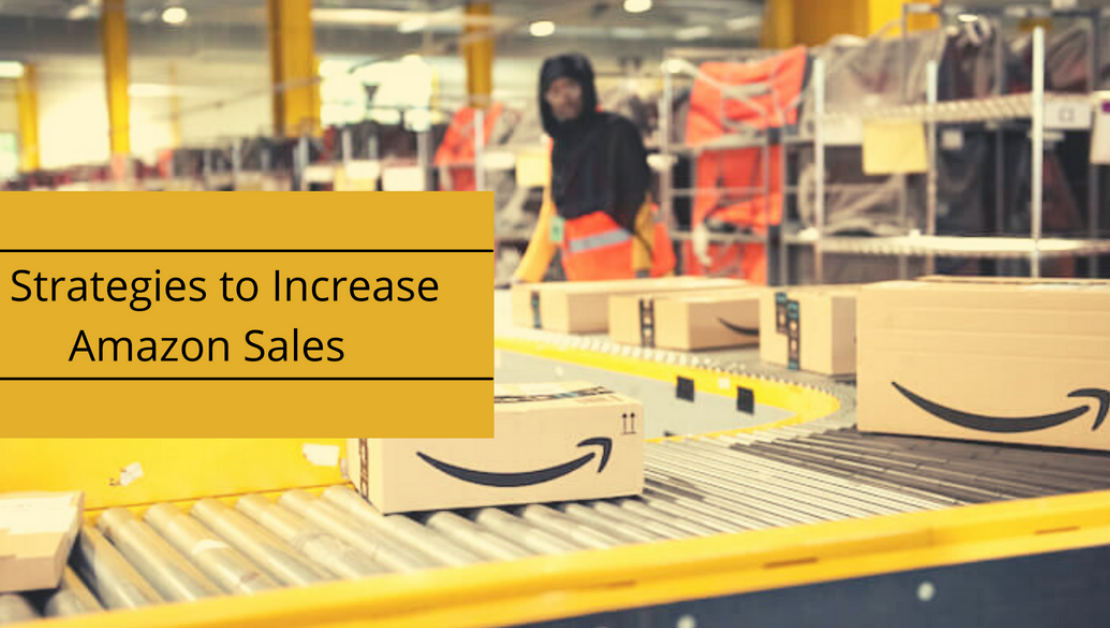 Selling on Amazon is not all about creating an account and listing products. The real thing is how to increase sales and how to keep moving forward. To figure out what can help you improve sales on Amazon, read on the below strategies.
1. Keyword research
Do you know how important keywords are?
A specific and strong keyword can make a huge difference in product sales. The listing must contain relevant keywords, otherwise, products may not appear on the search result page. So, be mindful of the following points before picking keywords for products.
Think about a keyword that a customer can possibly type while buying a product.
Don't use generic keywords in the title such as "Electric kettle" instead use more specific keywords such as Stainless-steel electric cattle, Electric kettle for Tea, electric kettle for Coffee, Tea coffee Electric Kettle, etc.
Check out your competitor listing to identify what keywords they are using
2. Optimize Amazon listing
The next important thing is to strategically add the searched keywords in relevant places.
Product title: In addition to adding keywords in the title, keep in mind that it should focus on highlighting customer's search queries.
Product description: Write as much as about the product including features, specifications, dimensions if possible, write what is the best use of the product. Use keywords in the respective ways in phrases. Below are the examples of adding keywords in the description:

Portable Electric Kettle with concealed heating, stylish designed handle and lid.

Portable Electric Kettle, Tea Coffee Electric Kettle, Steel Electric Kettle, Electric Kettle for Tea, Electric Kettle for Coffee.
3. Optimize your Images
Image optimization is another important strategy to drive sales on Amazon. So, while adding a product, make sure they comply with the Amazon image requirements. Focus on creating main images, product images, and additional images in high quality and make sure they are shot with a white background. Take additional pictures from different angles and sides to clearly convey to customers how your products look and what are its features.
4. Split testing or A/B testing
Do you know you can test product images and headlines?
Many Amazon sellers did not know about this and use their gut feeling to figure out what can help them succeed. The best way to know which of your headline, title, or image can provide good results is to perform split or A/B testing. But this is not a one-time process, you need to keep on testing to discover how different titles and descriptions are impacting your organic sales.
5. Get reviews
Reviews are the greatest tools to increase sales and to build brand reputation. Most people purchase a product after reading its reviews but only a small percentage of people write down a review/feedback. If you have sold a few products recently and did not get enough reviews, then consider the following ideas to get genuine reviews from customers.
When you receive the notification of the product delivery, follow up an email to the customer and request them to write a review about the product. Do not forget to tell how important their emails are to your business.
Stick a note with the package
Add a handwritten note in the package that conveys your gratitude for the purchase and ask the customer to leave a review on the listing page. Handwritten notes can effectively persuade the customer to write a review of your product.
6. Use Amazon advertising
Like other channels, you can get more success on Amazon by simply making your brand/product more visible to customers. This can be done with the help of Amazon advertising. Broadly there are three ways to advertise on Amazon:
Sponsored product ads are Amazon per click ads. Sponsored products are used to promote individual products therefore great for sellers who have never advertised before. They appear in shopping results and product pages and display the product in the top search results.
Sponsored display ads
Sponsored display ads are used to retarget and target shoppers. They are also available only to professional sellers, vendors, and agencies who are registered in the Amazon brand registry. These ads are displayed both on and off amazon desktop, product detail pages, and mobile websites. Countries and marketplaces where sponsored display ads are available:
North America
Canada
United States of America
Europe
United Kingdom
France
Germany
Spain
Italy
Asia Pacific
If you are a newbie, it might be difficult for you to qualify for the Amazon brand registry. So, go for sponsored product ads first and then slowly tried and test other types of Amazon advertisements to achieve your business goals.
7. Google shopping ads
Google is a great way to reach a wide range of customers and to get additional sales. It not only helps sellers reach the top of the competition but also enable them to maintain their position. Listing products on Amazon is also easy. You just need to
Go to–> Google merchant center
Sign up
Enter your business information.
Select the checkout option (like if you direct the seller on the Amazon website or to your local store)
Accept the terms and policies.
List your products.
Google shopping ads provide a great way to get more sales but consider your business goals before investing your time and money in google ads.
Conclusion
At last, you must fine-tune with the above strategies to increase your Amazon sales. Along with this, keep on tracking your performance to discover which of your efforts are helping you getting conversions on Amazon.